Welcome to Edao International Trading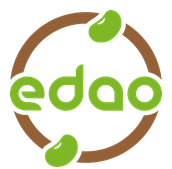 Excellent Exports and Vital Imports
We produce top quality coffee and pulses, and are supplied by contract farmers and by independent farmers. The quality of our commodities has garnered a great deal of praise. Prominent Ethiopians such as leaders from the Ethiopian Central Bank and Ministry of Finance, as well as the Ethiopian Prime Minister have visited us to see how we operate.
We also have a vibrant import division. One of or main imports is machinery parts especially tires for light and heavy duty vehicles. We also import various construction and manufacturing materials, as well as agricultural products which are not produced in Ethiopia, such as Basmati Rice. Our imports help support the Ethiopian transportation and construction sectors. Both sectors are vital to our farmers and other producers and manufacturers.
Please see our products page for learn more about what we offer.
Contact Us for more information about us.