Established in 2007, the company was founded by Edao Abdi, an entrepreneur with a dream to supply high quality pulses sourced in Ethiopia to customers around the world. Edao previously worked for many years with an international non profit organization and seeks now to continue creating positive impact in his community and country through business.
Edao sources high quality Ethiopian pulses from local farmers and co-operatives and currently employs more than 60 workers.
Export Expertise and Collaboration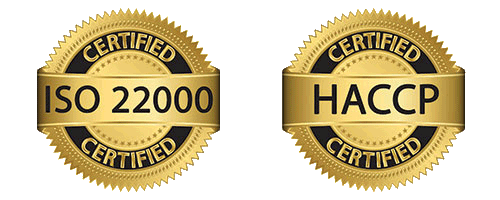 We are the first Ethiopian ISO-22000-2005 Certified and HACCP Certified (FSMS – Codex Alimentarius) exporter!. We have an IPD Certificate Award certifying that we are ready to export to the European Union.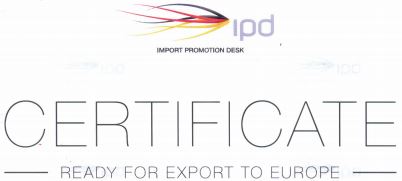 Boost our sales volume and commodity distribution destinations throughout the world.
Establish lasting relationships with our customers.
Build dynamic management staff who are always ready to learn new things and bind up cohesively for realizing company's objectives and goals.
Our Vision:
To become the best sourcing partner for Pulses & Grains for global consumers by creating value for them and a secure supply.
The company pursues to embrace the upcoming future dynamic world market, hence the logo "Quality Ethiopian Pulses," come into practice.
Show intent to be the first choice quality pulses and oil seeds Exporter Company in East Africa, with much emphasis on customers focus, and continuous process improvement endeavors, this includes its upcoming value adding manufacturing industry.
Our Values:
The best quality for our customers
Transparency, so our customers know what happens behind the scenes
Social; we want to know our customers and what they like
Responsible
Ambitious
Above all, we care
Our company mission is in line with the Ethiopian development plans and also provides us with a framework for corporate social responsibility. We believe in giving back to the communities in which Edao operates by working closely with farmers, unions, and farmers cooperative.
We support efforts to help Ethiopian farmers (large scale and small scale) as well as efforts to modernize Ethiopian agriculture. The company provides pre and and post-harvest training to the farmers and co-operatives it sources from and also charges a fair price. For the next years, Edao is already working with 100 farmers to move to organic farming.
We believe this will further improve the agricultural sector in Ethiopia and guarantee the supply of increasingly high quality products to our customers.
The sorting and cleaning machinery are from Europe and highly equipped with hi-tech technology that includes:
Hi-tech Meyer color sorter with 10 ton per hour capacity
Fully automated cleaning line with color sorter
Pre-cleaner
Super cleaner/ Delta (Computerized)
Destoner
Grader (for separating sizes)
Gravity separator
Automatic weight scale/Bagging (fully automatic)
Sensitive Metal detector